About us
Infinite possibilities in the heart of Europe
We would like to raise your attention to a wide range of unique investment possibilities in the southern part of Hungary. Csongrád County is committed to promoting investment in the region and wishes to be your reliable business partner. Hereinafter we have collected the most crucial pieces of information about the Hungarian business environment, its investment opportunities, and the main incentives the government offers.


Services for investors
Establishing a new business in Csongrád County is smooth, but it gets even easier if you receive first-hand details on the local steps and procedures. Our services include assistance during the whole process.
Even after realizing your project in Csongrád County, we offer long-term consulting, support and service, and are at your disposal as a service centre to assist you with respect to further investments and development steps.
Hungary's strong commitment to developing the competitiveness of SMEs and large firms is one of our benefits over other countries in the region.
In Csongrád County the following activities are significantly concentrated: agriculture and food industry, industrial hemp processing, knowledge industry and ELI, automotive supply, renewable energy, IT & communication technology and tourism.
Location
Excellent example of symbiosis of tradition and innovation
Hungary is divided into 19 counties. Csongrád County, in the neighbourhood of Serbia and Romania, has a favourable location in the southern part of the country. The administrative centre is Szeged, which is the third most populous city in Hungary (population: approx. 162 000 inhabitants) and the third most attractive city among the visitors in Q1 2017. Csongrád County is home for 404 459 people (2016).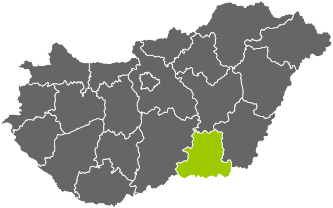 News
A major development is to be launched in the Kisvárda and Petneháza plants of Master Good as the result of which the company, 100% owned by a Hungarian family, can boast with the highest poultry slaughter and processing capacity throughout the world. The majority of the costs of this investment worth EUR 48 million concerns machinery, automation and robotics meaning that products can leave the plant at a higher processing stage besides the increasing capacity. 70% of the price revenue of this food company is due to export to more than 40 countries.
The BMW Group is expanding its manufacturing network in Europe, in the framework of which it will open a new plant in Hungary, near Debrecen. Through the investment of EUR 1 billion, the new factory will have a capacity for of 150,000 vehicles a year, in the meantime creating more than 1,000 new jobs. Quite understandably, references so far have been made to the Bavarian company as an "invisible factory", since only last year the components and services it procured from Hungarian suppliers totalled more than EUR 1.4 billion. The cooperation, however, is now taken to a higher level.
Hungary maintains a high per capita stock of foreign direct investment (FDI) for Central and Eastern Europe. However, the 2009-2010 crisis has strongly affected FDI flows to Hungary and since then the volume of inward FDI flows has been lower (except for a peak in 2012). In 2016, divestments outpaced investments, resulting in a negative inflow of USD 5.3 billion (the fifth lowest inflow in the world, UNCTAD). This is notably due to the country's stagnant competitiveness because of measures taken by the government against the banks, increases in taxation and the addition of "special taxes" imposed on foreign companies. FDI has picked up again in 2017 to reach EUR 4.5 billion (first three quarters of 2017), however countries that have traditionally been among the largest investors in Hungary, such as France, United Kingdom, Switzerland and Luxembourg divested more than they invested (Central Bank of Hungary).
Education
Long-term investment that determines our future
Education in every sense is one of the fundamental factors of development. No country can achieve sustainable economic development without substantial investment in human capital. It improves the quality of their lives and leads to broad social benefits to individuals and society. Education raises people's productivity and creativity and promotes entrepreneurship and technological advances.


Contact us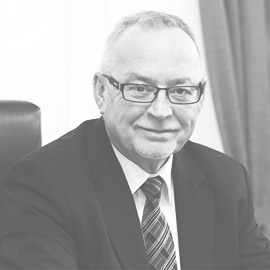 President
General Assembly of Csongrád County

+36 62 886-830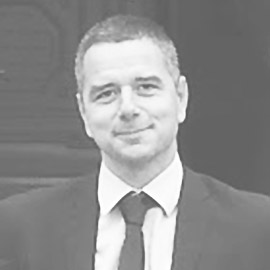 Head of Office
County Government of Csongrád

+36 20 201 4535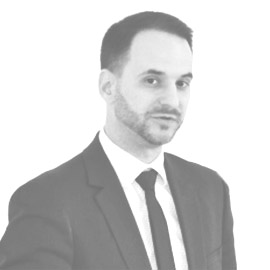 Project Manager
County Government of Csongrád

+36 20 999 5868
The website was implemented with the support of the European Social Fund.